Remote Canadian Moose Hunts in Northern Alberta
Misty River Outfitters offers moose hunts during peak rut times. We hunt several locations in Northern Alberta, Canada. Camps consist of spacious wall tents with wood heat, generators for lights, and charging electronic devices. Our guides will cook you some great home-cooked meals and take care of all your needs so you can concentrate on the hunt and enjoy yourself. On your Canada moose hunt, you can use Rifle, muzzle-loaded, or Archery. Wolf coyote license can be added to the hunt. Our area is home to a healthy moose population, bulls range from 32-50 inches and reach as wide as 60 on occasion.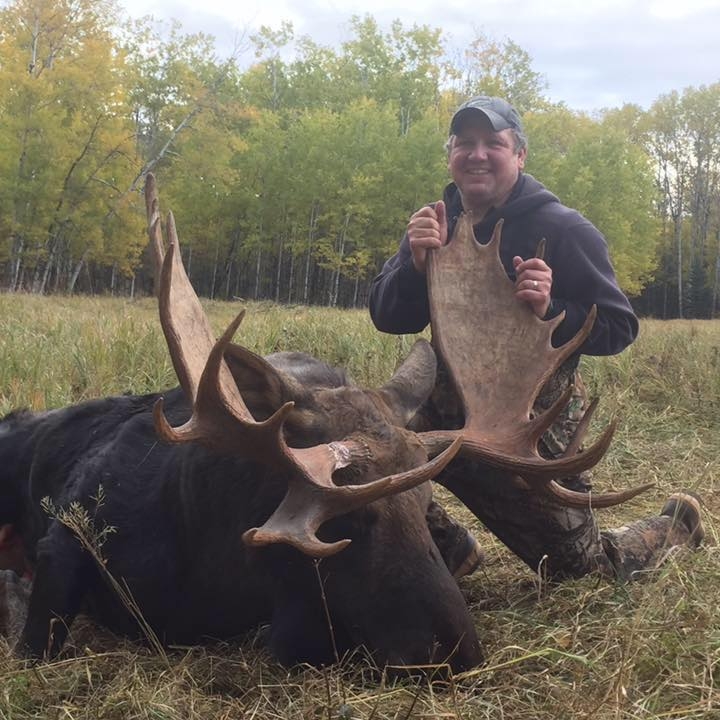 River Camp
Our camp is nestled along the banks of the Athabasca River. We access the camp and our hunting area with jet boats. It is 85 miles from the closest boat launch. Here we access areas that harbor moose. We call lovesick and territorial bulls into the range of our clients. A very remote exciting hunt in Alberta's north. Fishing licenses can be added and when time permits can fish for walleye and northern pike. Hunters should be in reasonable shape to partake in this hunt.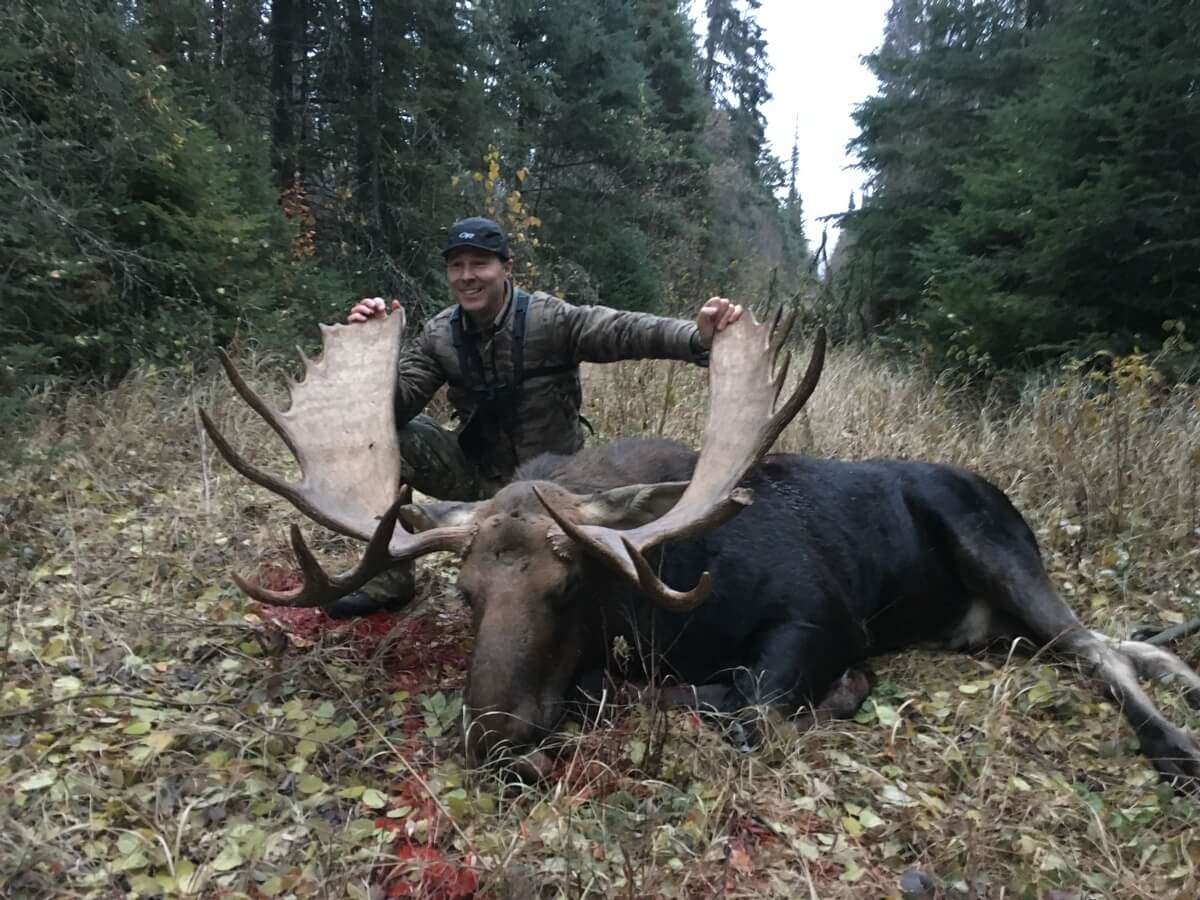 Fly In Moose Camp
This camp is deep within the far reaches of the remote Canadian wilderness. You will get on a charter flight in Fort McMurray and enjoy a 55NM flight into our lodge. Accommodations consist of cabins, with our main Canadian lodge for cooking, dining, and socializing. The lodge is situated on the banks of gypsy Lake. Here we use boats to call and hunt from the water. As well as ATV inland. The moose density here is amazing and holds some giant bulls. We are the only ones on the lake and for miles and miles in all directions. We are virtually the only hunting pressure in the region. We have a 3000' grass airstrip as well as a dock for floatplanes. Air access is the only access. The lake is a trophy fishing lake and holds giant northern pike, for added excitement during your hunt.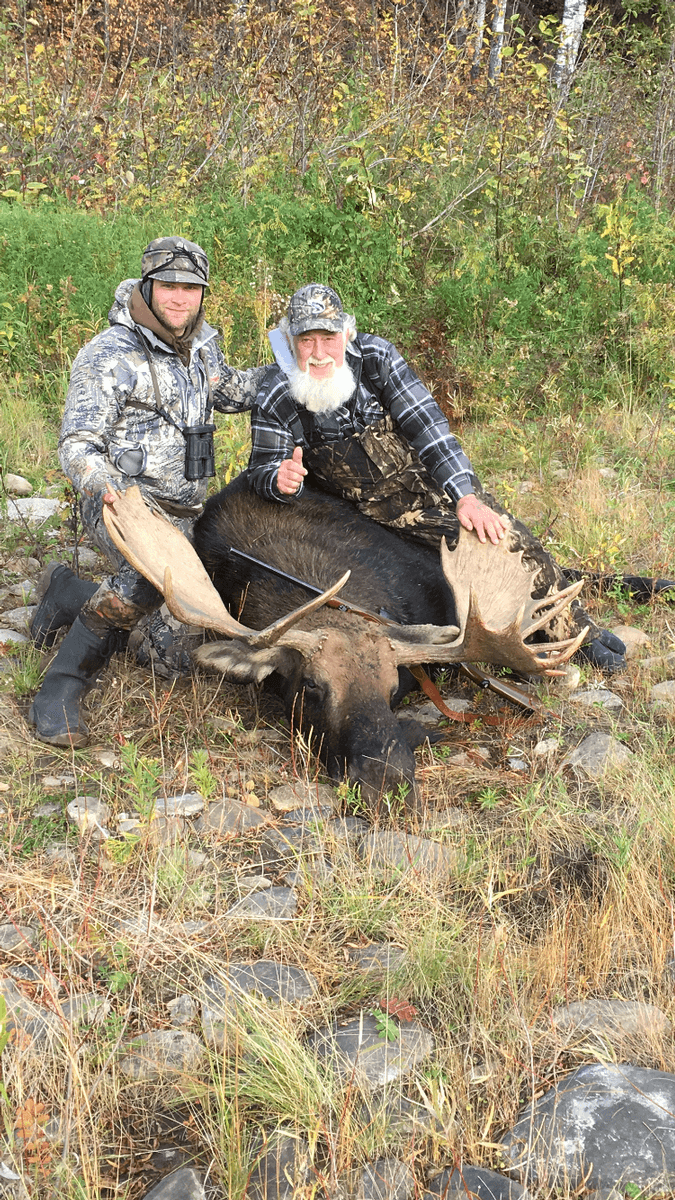 2022 Prices
River Hunt
$7,500 US (+$1500 for 1x1)
Remote Fly-in Moose Hunt
$11,000 US (+$1500 for 1x1)
Both hunts include transportation to and from camp from our farm or Fort Mcmurray airport (charter flights included on fly-in hunt), guides, meals, trophy care, and a great experience in remote Alberta, Canada.
Not included in above prices is licenses, meat processing and alcoholic beverages. There is a 5% Goods and Services Tax (GST) on hunt costs as well.
Hunt dates are last week of September and First two weeks of October. Call or email for specific dates.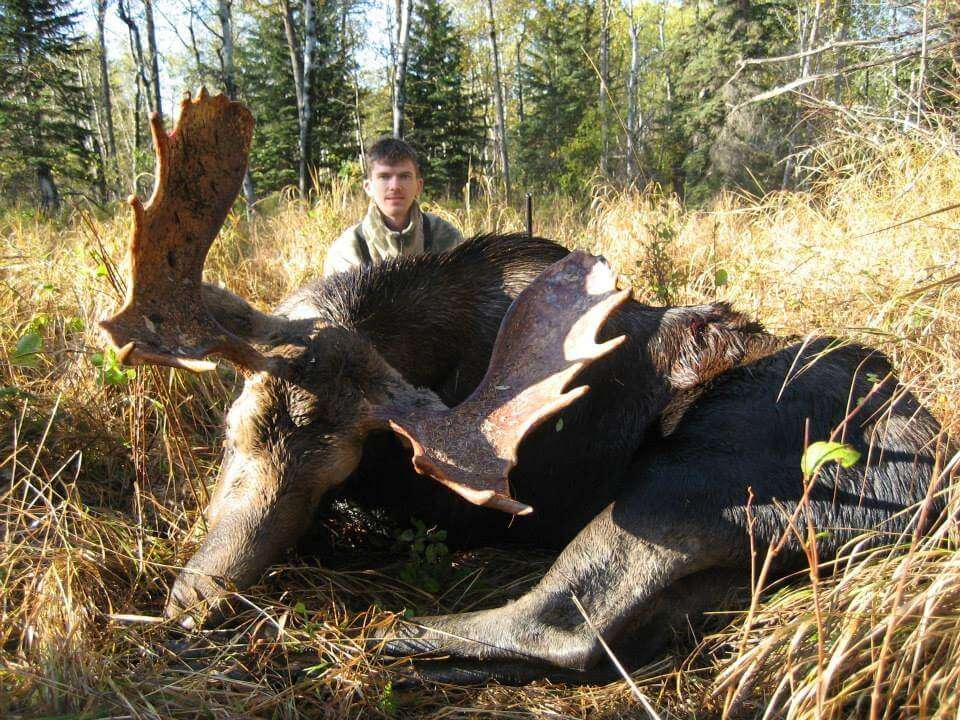 Contact Us
Your outfitter and guide Nick Kuelken will be your host. Living roughly two hours northwest of Edmonton near Fort Assiniboine along the Athabasca River. We look forward to fulfilling every expectation on your moose hunt and making memories to last a lifetime.